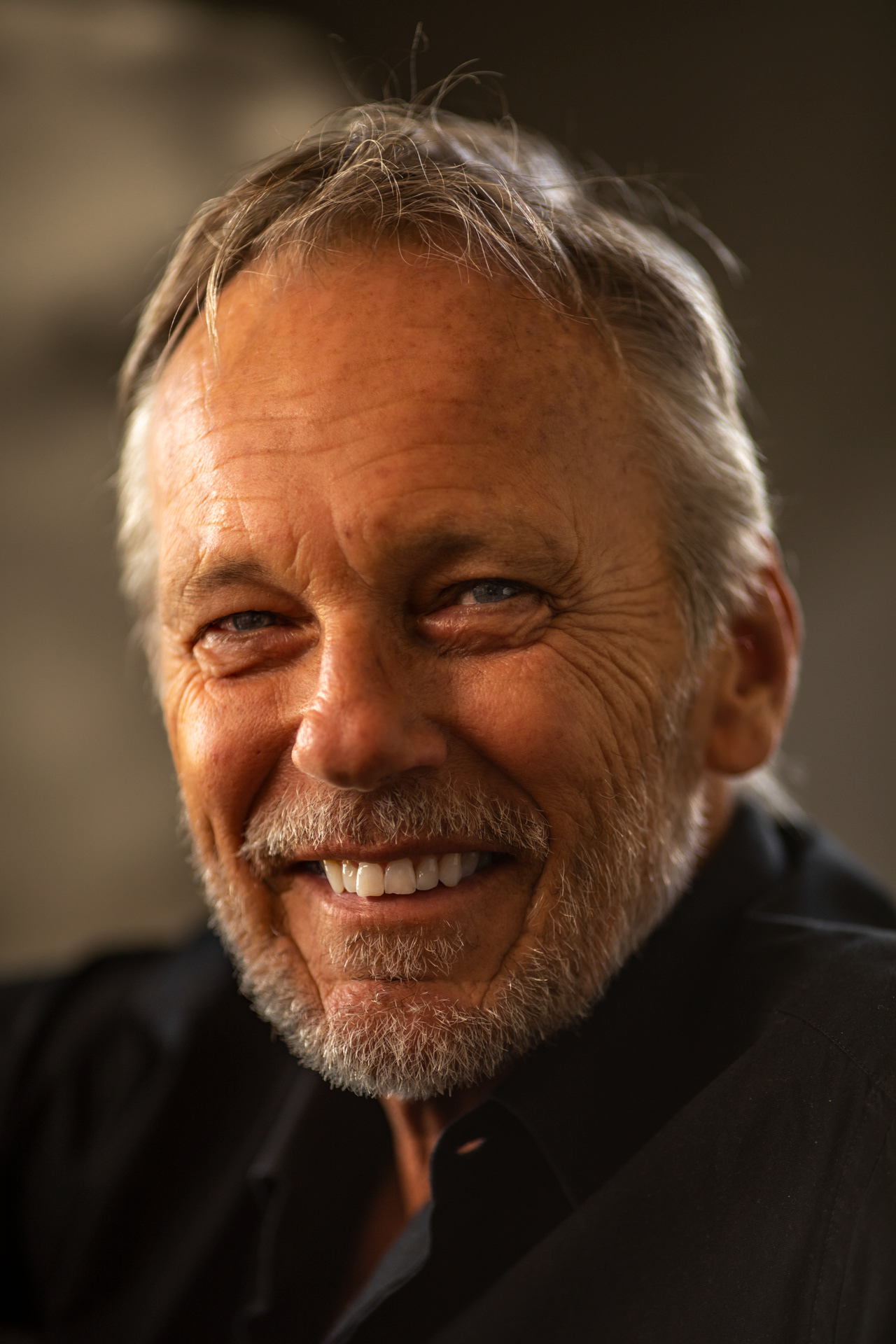 Tony's signature photographic style encompasses movement and the pursuit of capturing moments of sensuality in unassuming scenarios.  He is adept at creating conditions for professional models or terrified "real people" to feel comfortable revealing their true nature, permitting him to capture compelling, stirring and enduring images. 
In addition to his photography Tony is sought after to direct a wide range of global television commercials, particularly in the hair and beauty world for which he was in demand worldwide for the 10 years prior to the pandemic and is now directing by remote from Sydney. 
Aside from fashion, portraiture and branding, Tony's current projects have pivoted to include Architecture and Construction. In addition, PottShott Productions was created in partnership with world-renowned cinematographer Garry Wapshott, specifically to shoot short-form Real Estate films.  Additionally, Tony is currently in the process of amassing chronological portfolios of large-scale construction projects, exposing sensuality within the co-operative inanimate materials and human elements.
Tony's focus these days is the art world of photography. He is showing with Lyons Gallery in Sydney, offering limited editions of his past and present work
He offers a "Master Class" in the power and appreciation of photography and film making and now sells limited edition prints of his personal projects for sale, particularly his beloved Bondi Beach in Sydney.  
Clients from all over the world have recognised and relied on Tony's photographic and directing expertise in delivering sensual, beautifully captured images and performances.  
Whilst studying at the Australian Centre of Photography, Tony worked at Vogue Australia as camera assistant to Patrick Russell, creative director and photographer before spending several serendipitous years living abroad in London, Paris and New York, modelling for world renowned fashion photographers including Helmut Newton,  Denis Piel, Patrick Demarchelier, Albert Watson, and Oliviero Toscani. During this extraordinarily formative period, Tony appeared in many magazines including Vogue Australia, England, Italy and France, Germany and others. He modelled for Helmut Newton for French Vogue which he refers to as the highlight of his modelling career.
Tony returned to Australia in the early 80's with clarity and determination to interpret and distil the essence of what he had experienced overseas into his own photography. After some time pounding the pavements and testing, Tony started shooting editorial fashion for Australian fashion designers and magazines, including Vogue Australia, Vogue Thailand, Vogue Bride, Harpers Bazaar, Cleo, Cosmopolitan, New Woman, Karen, Inside Sport, Black&White Magazine, Follow Me Magazine, Mode and Harpers Bazaar Australia amongst others, drawing on his experience of being on the other side of the camera and the invaluable education he had of working for and observing such masters overseas.
Andronicus Coffee, Apple Ascot Races, Avon, Bonds, Burswood Casino, Club Med, Country Rd, Dove, Essance Beauty, 
Ferrero Rocher, Garnier, Great Keppel Island Resort, Head & Shoulders, Hong Kong Prudential Insurance, Hotel Singapore, Kodak, Kolotex Voodoo, L'Oreal, Lisa Ho Designs, Listerine, Lux, McDonalds, Nescafe, Nestle, New Zealand Rail, Nivea, Olay, Organics Hair Shampoo, OUB Bank, Panadol, Pantene, Puteri Beauty & Hair Products, Raffles City, Regenerist, Schick Razors, Singapore Telecom, SKII, SMI Hotel Group, Sportsgirl, Sunsilk, Sure& Natural, Swan Beer, Swan Lager, Tiger Beer, Tooheys Beer, Toyota, Wella Shampoo.
Clemengers, George Paterson, Grey, Leo Burnett, Magnus Nankurvis & Curl, McCann, Mojo, O&M, Procter & Gamble, Saatchi, Unilever, Whybin/TBWA, Y&R.
Tony is the eldest son of Judy Barraclough Australia's most elegant fashion mannequin and household name of the 50's.  Within two years of arriving in London in 1950, Judy became the house model for the Queen's dressmakers Molyneux and Hartnell, giving weekly showings to The Queen, The Queen Mother, Princess Margaret and the Duchess of Kent.  She also appeared in the Royal Command Parade for British Fashion in Sydney and was the star of the catwalk in Sydney and London, referred to by Australian Haute Couture designer Hall Ludlow as "The most elegant woman I've ever known".
Tony's uncle, David Potts  was one of the last of a remarkable generation of photographers that first sought, and then found, recognition in Britain in the 1950's and 60's. He was considered one of the great Australian documentary photographers along with close friends and contemporaries Max Dupain and David Moore. David Potts's images are held in permanent collections at The National Gallery, Canberra; The National Gallery of Victoria; the Art Gallery of South Australia; the Art Gallery of NSW; The Powerhouse Museum and the State Library of NSW.